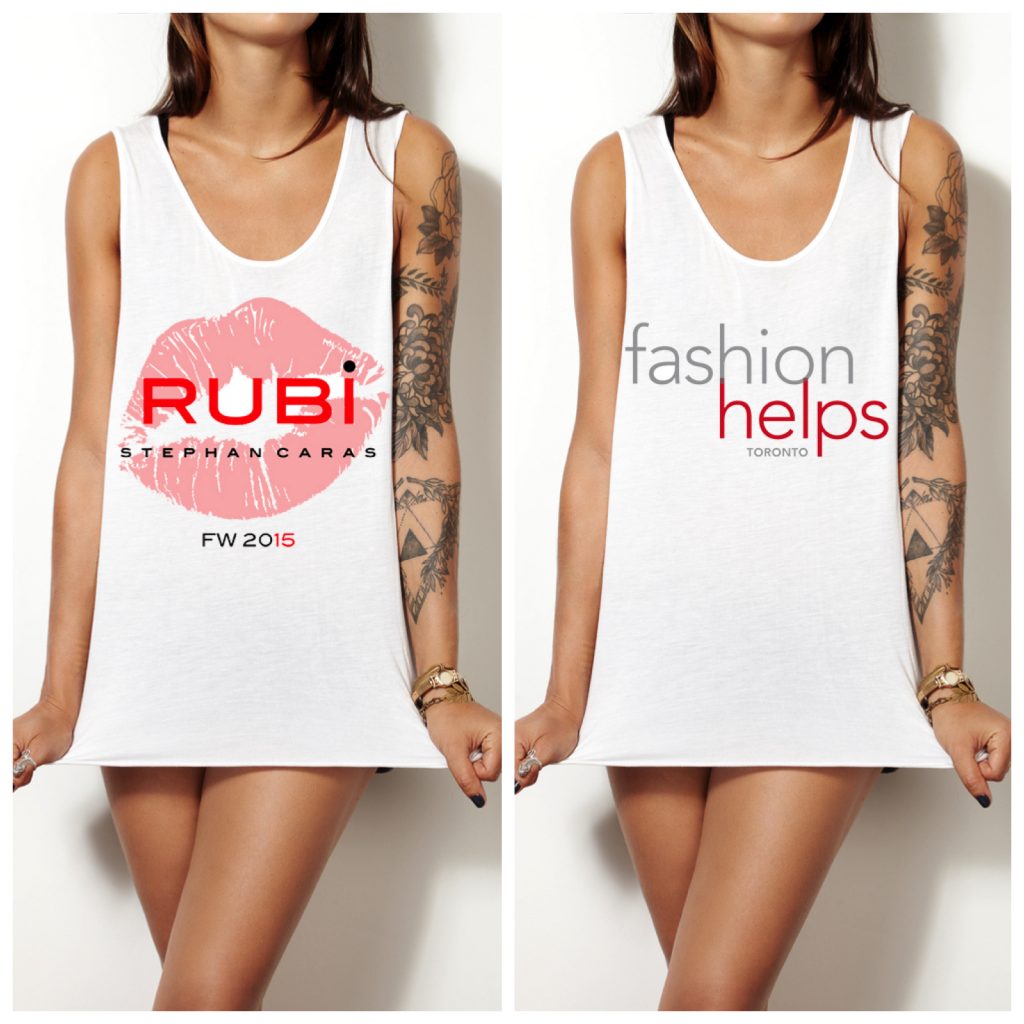 Fashion Helps has partnered with Stephan Caras for his spring show on March 27, 2015 at 7pm, at Toronto's World MasterCard Fashion Week 2015 (March 23-27) with a social media campaign. Front row attendees will receive a branded tank top in their gift bag and are encouraged to post photos on social media platforms wearing the tank top, using the hashtag #FashionHelpsxStephanCaras. For each post using the hashtag, Stephan Caras will make a generous donation to Fashion Helps.
Stephan Caras is helping to generate support and awareness towards Fashion Helps by motivating Toronto's influencers. Caras believes this initiative fits perfectly in line with Fashion Helps' mission. "It's important to support less fortunate communities by promoting impactful creative programs and collaborating with local partners", Caras says. "We're thrilled for Fashion Helps to be the recipient of Caras' goodwill. This will help to bring awareness to our programs and highlight our focus of ensuring the fashion industry is accessible for all", says Sheila McElrea, Executive Director of Fashion Helps.
About Fashion Helps
Voted by BlogTO as one of the top five fashion non-profits in Toronto, Fashion Helps facilitates support towards less fortunate communities by initiating programs and collaborating with local partners. Founded in 2013, Fashion Helps currently has two programs in its portfolio, with another set to launch in fall 2015. To learn more about Fashion Helps' initiatives please contact: www.fashionhelps.org.
About Stephan Caras Design Inc.:
Stephan Caras is a Toronto-based designer with more than 20 years of fashion expertise. Caras' career includes designing for brands such as Guy Laroche and Hermés. Never influenced by trends, his inspiration is driven by the femininity that women exude. Caras has participated in various fashion events in cities around the world, including Paris, New York and Toronto.
#FashionHelpsxStephanCaras