Stephan Caras Design Inc. is located in the heart of downtown Toronto and is currently operated as the headquarters and couture fashion house of internationally renowned designer, Stephan Caras. Originally built in 1905 as the Canadian Bank of Commerce building, the headquarters of Stephan Caras Design Inc. is a historically designated heritage building. Frank Darling and John Pearson – the same architects behind the Parliament buildings in Ottawa, as well as the Royal Ontario Museum, originally designed the 100-year-old building.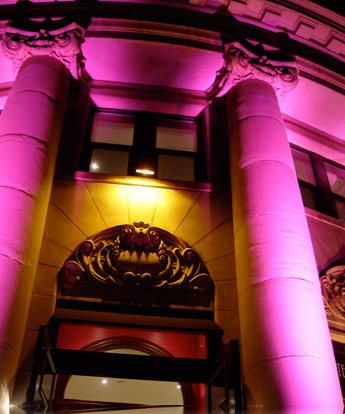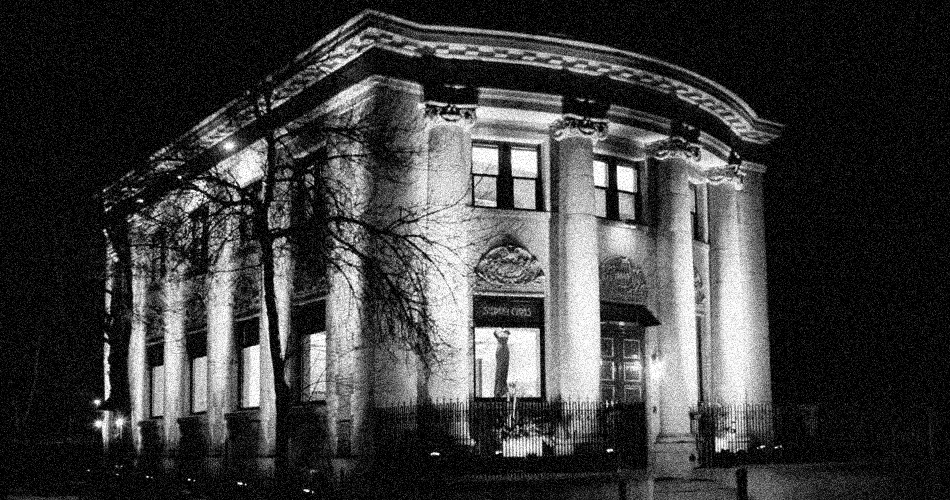 THE BUILDING IS CLASSICAL IN DETAIL, 
noteworthy for its south facade, with its convex elevation and details of the stonework, including the engaged Ionic columns, cartouches, lettered fascia, cornice, and modulated parapet. The west facade is divided into bays with windows having articulated dressed stonework and elaborate cartouches. The details of the building demonstrate fine craftsmanship.
The interior is stylistically modern and designed by Stephan Caras himself. It features fine elements of fabric draping, fabric wall coverings, upholstery, and carefully crafted woodwork.  Most notable is the elegant spiral staircase on the main floor. The original oak staircase at the north end of the building, along with the brickwork of the original north wall, has also been restored to its original stature. The building maintains its inherent history through these elements while blending the artistic expression of Stephan Caras. Presently, the building is comparable to an experience and an atmosphere of a European fashion house.