Stephan Caras was born in Corinth, Greece, and educated in Melbourne, Australia. As a teenager, Stephan Caras immersed himself in the world of fashion and acting where he attended the Royal Melbourne Institute of Technology, the Fashion Designer's Academy of Melbourne, and the St. Martin's Theatre School. As a young designer, Stephan Caras' innovative and distinctive style earned him the "Gown of the Year" award in Australia, and was the wardrobe designer for the winning contestants in the Miss Universe, Miss Queen of the Pacific, Miss Teen International, and Miss World sildenafil generic. Stephan Caras' career includes designing with formidable fashion houses such as Guy Laroche, and Hermes in Paris.
Throughout the years, Stephan Caras has been invited to various international fashion events. He has shown his collections in Paris, London, New York, Los Angeles, Dallas, Chicago, Osaka, Hong Kong, lorazepam, Cyprus, Toronto, and was featured at the finale of the "Igedo" opening Gala fashion show in Dusseldorf, Germany. In some of these events, Stephan Caras has shared the stage with Emanuel Ungaro, Christian Dior, Jean-Paul Gaultier, Zandra Rhohdes, Isaac Mizrahi, and Donna Karan.
Stephan Caras' status as a top tier designer has recently earned him a spot in CEO World Magazine and Runway Magazine's "List of World's Top 20 Fashion Designers" as well as the "Top 25 Most Beloved and Inspiring Fashion Designers of the World".
Stephan Caras' odyssey has taken him on a journey throughout five different continents, where he has developed an international vision for design. This vision, coupled with his experience, establishes a new standard of elegance for women within his designs that are masterfully draped, well tailored, and that emphasize femininity and luxury. Stephan Caras designs for the self assured woman of today. Her subtle sensuality and feminine simplicity are never out of mind. Stephan Caras has rightfully earned the title of "the designer who loves women".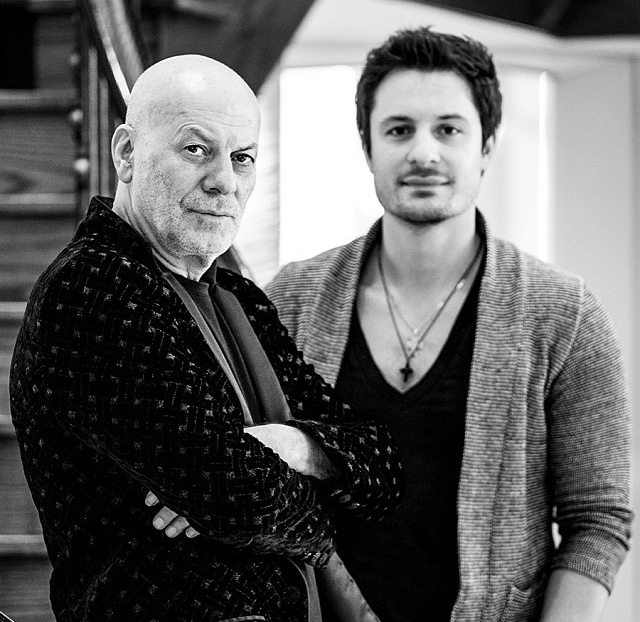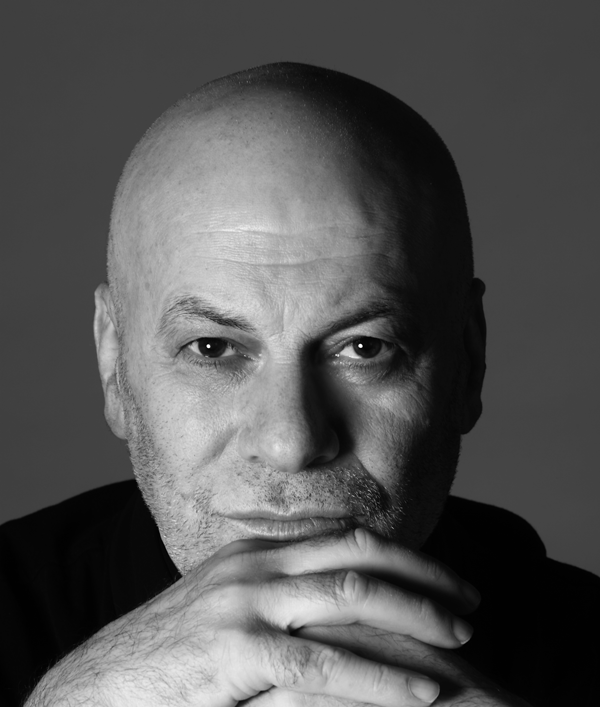 Kyriako Caras was born into the world of fashion where he spent most of his childhood in the design studio of Stephan Caras. As a young boy, Kyriako was exposed to the intricacies of design and began to experiment with the elements of creativity and fashion. Kyriako's inspiration for fashion grew and developed into a passion. Entering his teen years, Kyriako's extensive travels abroad provided continued and valuable insight into the fashion world and also ignited his curiosity for culture and history.
As a young adult, Kyriako began to design alongside Stephan Caras where he developed his creative distinction. His exposure to the world at an early age served as an inspiration for his studies in History and Anthropology at the University of Toronto, and his studies abroad with the University of California, Berkeley. Earning an Honours Bachelors of Arts in Archaeology at the University of Toronto, Kyriako used this as a platform of inspiration for his passion for design. Kyriako developed a keen sense of artistic expression, coupled with his knowledge of culture and history.
Kyriako designs as part of a lifelong synergy and interplay between design, expression, and beauty. Femininity is expressed both through shape and fluidity. Luxurious and bold statements are coupled with the softness and beauty of the female form. Kyriako designs as an expression of humble beauty exaggerated by sensuality and motion. As a young designer, Kyriako represents the future of the CARAS brand.