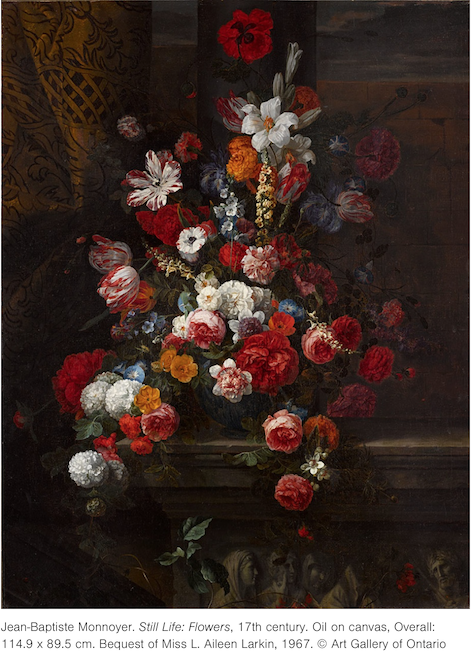 November 23, 2019 – Toronto, ON – In an evening full of art and opulence, select pieces by Stephan Caras were showcased at the Art Gallery of Ontario's (AGO) Annual Art Bash in coordination with the Canadian Arts and Fashion Awards (CAFA). Art Bash is the single most important fundraiser for the AGO. This annual gala pays homage to the most celebrated art periods in history by reviving their legacy and discovering their enduring spirit in contemporary Toronto by bringing together the city's most prominent philanthropists, business leaders and art lovers.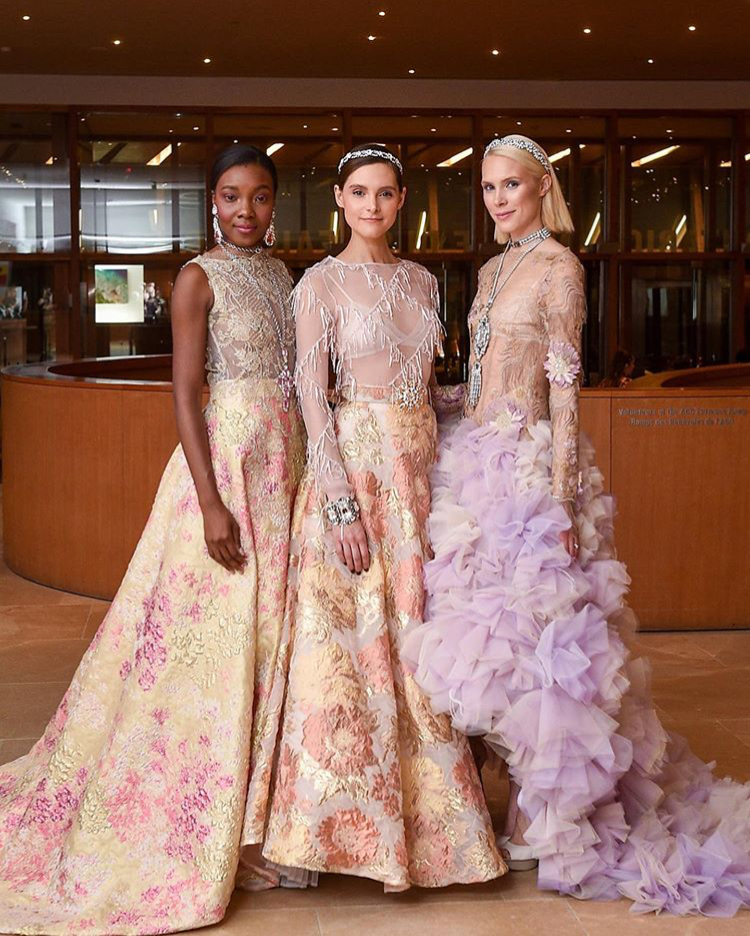 This year's event, Baroque Ball, celebrated the highly ornate and extravagant style of art, architecture, music and dance that flourished throughout Europe from the early 17th until the mid-18th century. The grandeur, the drama and the exuberance of this period was reimagined with a beautiful showcase by some of Canada's brightest artists.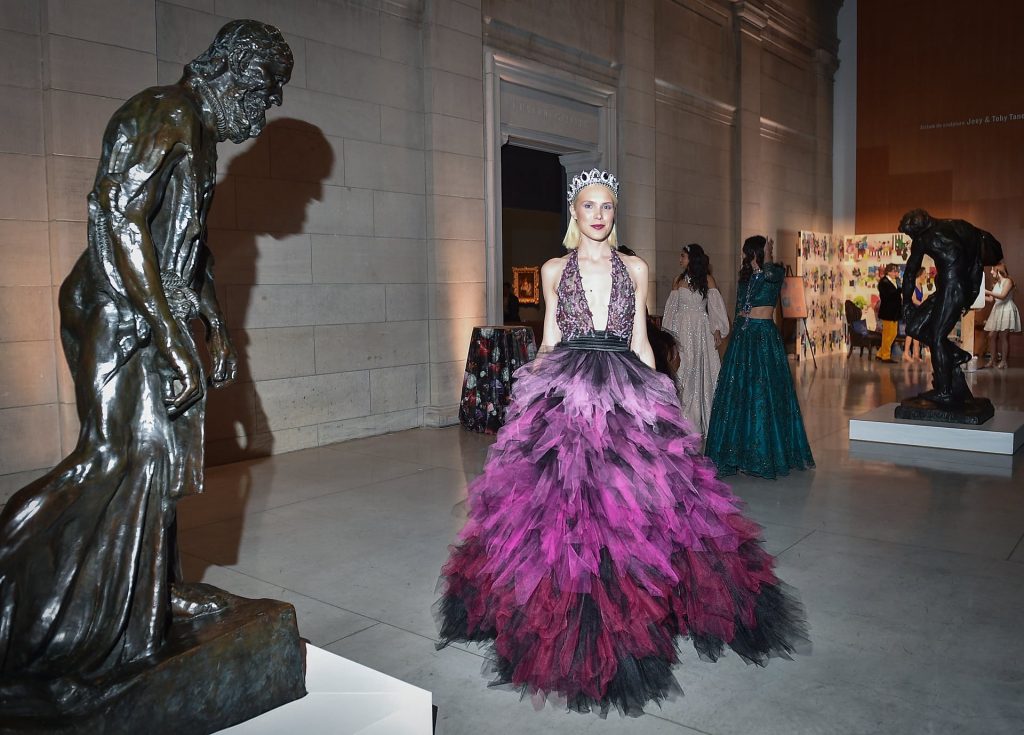 This year's theme… imagine exaggerated brocades, elegant damask, delicate lace, lush velvet, over the top florals and all things gold. The evening was capped off by a fabulous live art installation and music all in support of the AGO.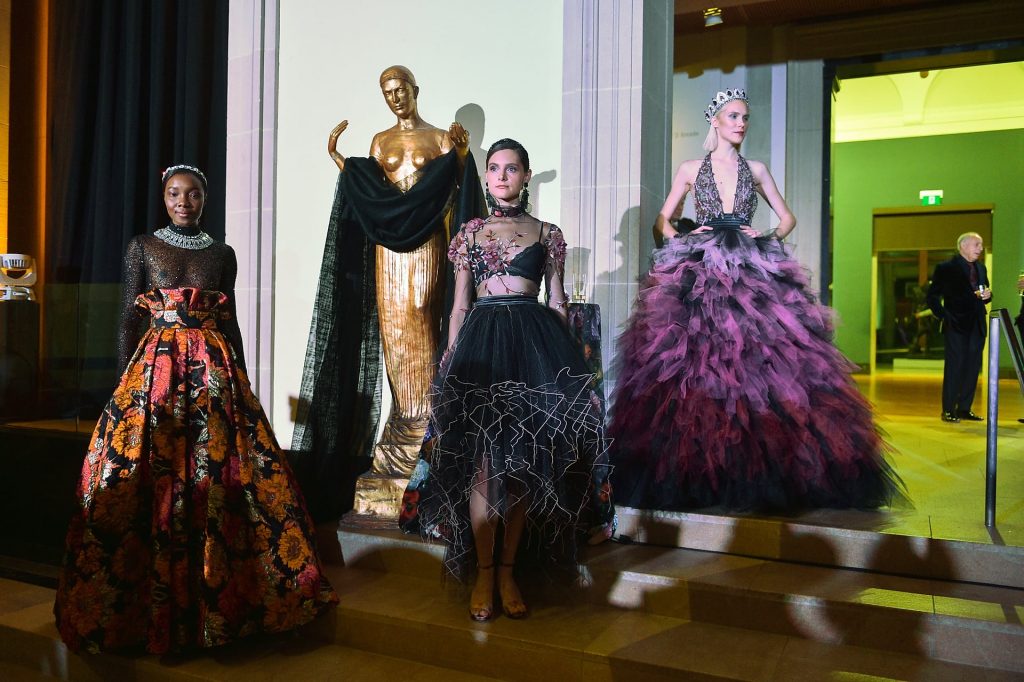 Stephan Caras Photo: George Pimentel – Model: Kassandra Gray – Jewels: Alan Anderson

Stephan Caras Photo: George Pimentel – Models L-R: Kristy Nykilchuk, Kassandra Gray, Oksana

Stephan Caras Photo: George Pimentel – Model: Oksana – Jewels: Alan Anderson

Stephan Caras Photo: George Pimentel

Stephan Caras Photo: George Pimentel

AGO, Art Bash Photo: George Pimentel

AGO, Art Bash Photo: George Pimentel

Sculptor: Briony Photo: George Pimentel

Stephan Caras Photo: George Pimentel

AGO, Art Bash Photo: George Pimentel

L-R: Kyriako Caras, George Antonopoulos, Alan Anderson
Photo: George Pimentel

AGO, Art Bash Photo: George Pimentel

Sharida Caras, Photo: George Pimentel

Kyriako Caras and Vicky Milner (President CAFA), Art Bash – Photo: Ryan Emberley