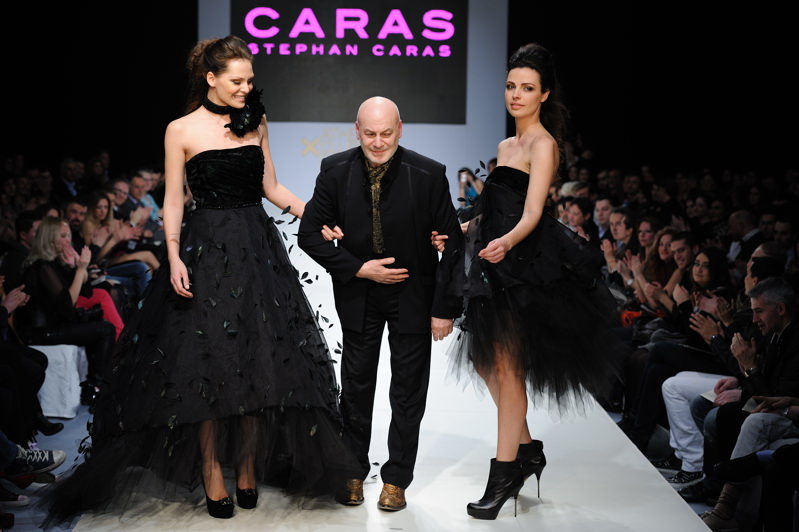 After debuting his Fall/Winter 2012-13 collection during Paris Fashion Week, CEO WORLD Magazine has listed Stephan Caras as one of the top 25 most beloved and inspiring fashion designers of the world. In addition to his successful debut in Paris, Stephan continued his European tour by showing his collection during the 11th Athens Xclusive Designer's Week in Athens, Greece.В  Stephan captured the audience with his designs as he put on a dramatic display of feminine and sensual gowns.В  Each piece expressed Stephan's vision of creating pieces that are feminine, wearable and sensual through a well-balanced mix of fabric, color, texture and detailing.
Stephan is currently wrapping up his European tour where he will be presenting his collection during the Cyprus Fashion Days event in Larnaca, Cyprus.В  In a time where the CARAS brand seems to be heading in all the right directions, the latest article by CEO WORLD Magazine places Stephan amongst some of the most formidable and respected designers in the world.
"While many finest fashion designers go into the industry with the intention of realizing their own creative vision, very few achieve that goal OR found themselves fighting tooth and nail."В  CEO WORLD Magazine

The endurance of the CARAS brand attests to this notion, as Stephan Caras has timelessly been able to make his own creative vision into a reality.В  Stephan Caras' career includes designing with formidable fashion houses such as Guy Laroche, and Hermes in Paris.В  Throughout the years, Stephan Caras has been invited to various international fashion events where he has shown his collections in New York, Los Angeles, Dallas, Chicago, Osaka, Hong Kong, Athens, Paris, Toronto, and Dusseldorf, Germany. Stephan's international story and success can be attributed to his passion for design and his commitment to continually inspire.
Article:В  CEO WORLD Magazine "Top 25 Most Beloved and Inspiring Fashion Designers of the World"